Kid's Programs
There's something for your child at CAC, no matter how young or old.
Nursery (6 weeks – 6 years)
Monday – Friday: 9:00am – 1:00pm & 4:00pm – 8:00pm
Saturday: 8:00am – 1:00pm 
Welcome to the Clarksville Athletic Club Nursery!  Our youth members will find a clean, safe and fun environment with staff that love their job because they love children!  We strive to provide your children with activities such as toys, games, books, and movies so parents can have a great workout without the worry!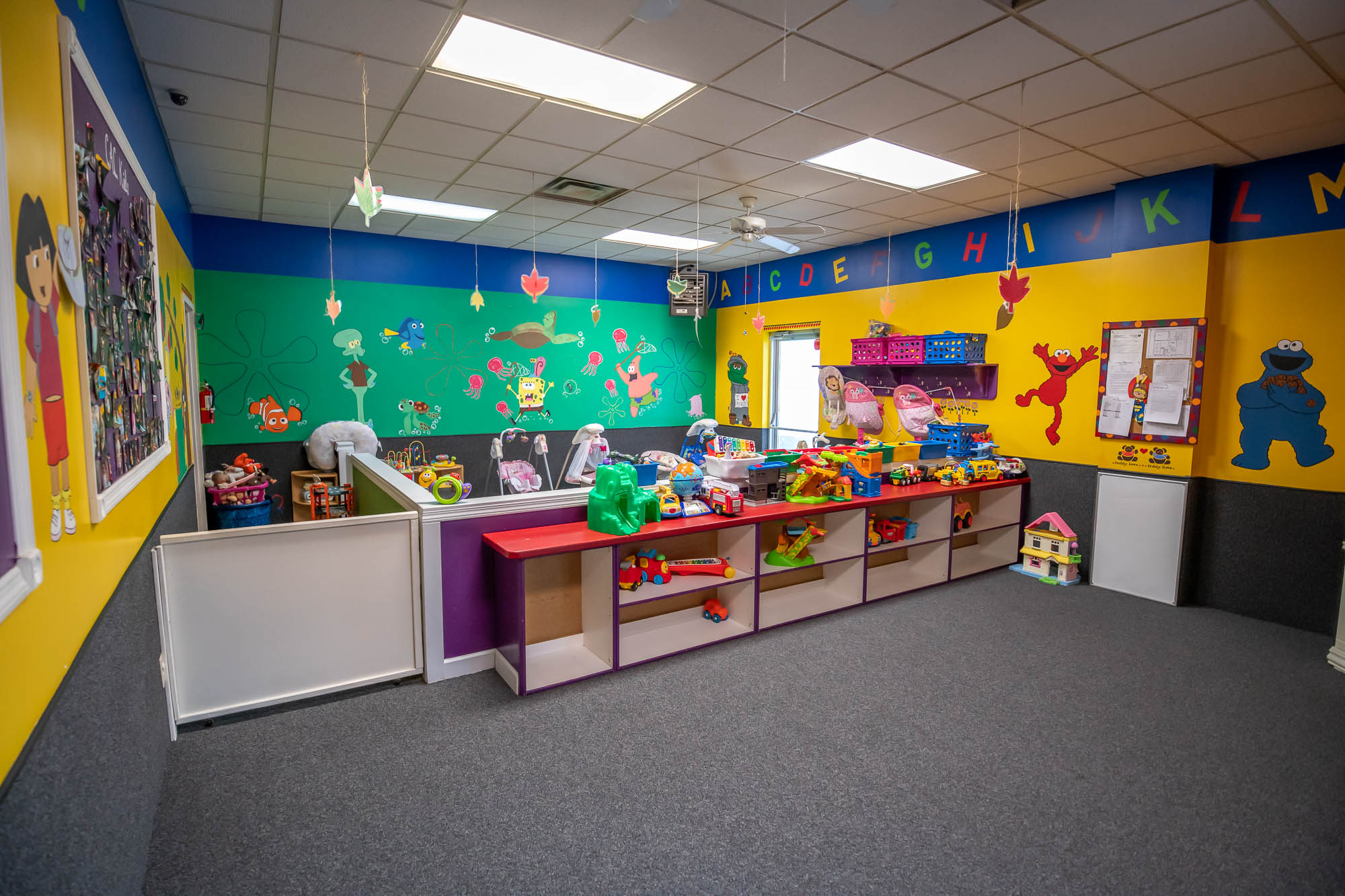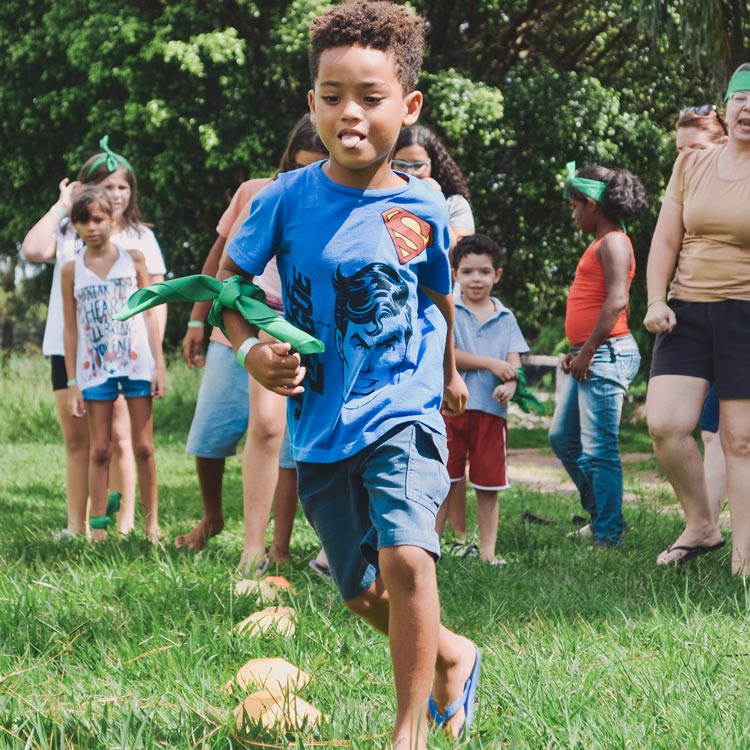 Kids in Motion (ages 4- 6 years)
Monday – Friday: 9:00am – Noon | Monday – Thursday: 6:00pm – 8:00pm
CAC knows the importance of being physically fit at a young age. These children's classes incorporate the elements of fitness in action. Children will learn basic motor skills and develop perseverance and self-control. Our classes were designed to prepare children for creative movements and instill a sense of confidence in connection with physical activity. The children build strength, balance, agility, flexibility, and coordination in each of these 1-hour programs. Our instructors maintain a positive, supportive and noncompetitive atmosphere. Through these programs we encourage three elements: endurance, strength, and flexibility. These elements will help ensure healthier lifestyles for children. Our goal is to make exercising fun while encouraging children to adapt a healthy and happy lifestyle!
The ZONE (ages 7 – 13 yrs)
The ZONE is open Monday – Friday: 5:00pm – 8:00pm.
The ZONE is exclusive for our 7 – 13 year olds! The kids can check out our computer system, game console, watch TV, hang around on the monkey bars or climb on the mini-rock climbing wall! Kids can enjoy all that the room has to offer, get in some physical activity, plus they can bring their homework to receive help. The room also has a dedicated wi-fi for all personal devices.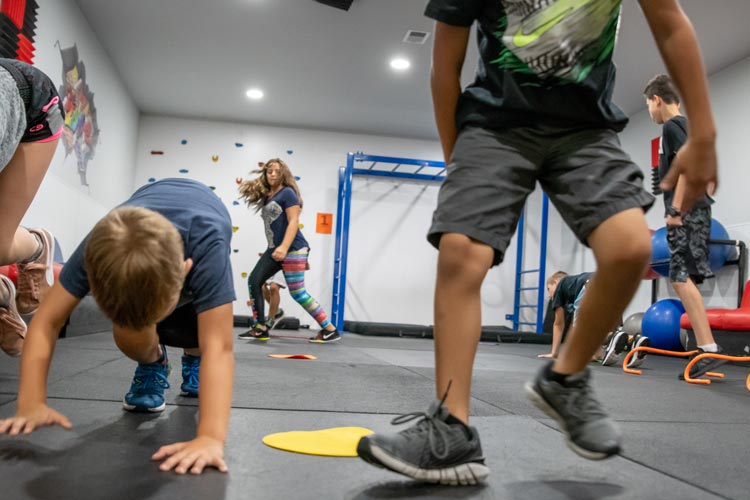 Nursery and Children's Policy
Clarksville Athletic Club is a family club, and while we encourage a variety of ages in our programs, it is expected that everyone using the club will conduct themselves in a responsible manner. The Nursery area is monitored and recorded 24 hours by a surveillance camera.
The nursery is provided for children from 6 weeks through 6 years old when one or both parents are in the club.
All children must be signed in and signed out of the nursery by an adult with the proper photo ID card. There will be absolutely no admittance of a child without a photo ID card or computer photo imaging.

Nursery time is limited to two hours per day – this is ample time for a workout and a shower. There is a 7 hours-per-week time limitation imposed by the State of Tennessee.

No food or drinks are permitted in the nursery.

Sick children are not permitted in the nursery (fever within the past 24 hours).

Please notify immediately if any child has been exposed to a contagious disease (e.g. chicken pox)

All children 13 and under must be accompanied by an adult when using the facilities in the club.

Children under the age of 10 are not allowed in the cardiovascular area, the circuit training area, or the free weight room.

Children between the ages of 10-13 must be set up on a family fitness program by a staff trainer and must be working out under the direct supervision of an adult.
Children 14 and older may work out alone.

Children may not be left unattended in the lounge area. Beer is served in this area, leaving it in an inappropriate area for unattended children.

Boys over 5 years old are not permitted in the ladies' locker room, and girls over 5 years are not permitted in the Men's locker room.

You are responsible for your children. Any child that is not properly supervised within the club will be asked to return to the nursery or to the parent.
Joining is easy and we would love to talk about you becoming a part of the Clarksville Athletic Club Family! Just fill out the form and someone from our team will connect with you about taking a tour of our facility!